Chiropractor Mount Prospect IL
Welcome to Innate Concepts Chiropractic located in Mount Prospect. Chiropractic is one of the most amazing healthcare professions, but very few people understand what it's all about. This article is here to help you gain a basic understanding of how our Mount Prospect chiropractors can help you and your family.
Innate Concepts Chiropractic is a family wellness practice. The office offers the latest in chiropractic care and treatment as well as adjunct therapies necessary to reach healthcare goals, and what we consider to be the highest quality vitamin/supplement line called Orthomolecular. The office has an x-ray suite in the facility as well as a neurological scanner that measures the integrity of the nerves and the activity of the nervous system. State-of-the-art technology is a very important tool in measuring how a patient's nervous system is working.
Your Healthcare Goals. Our Team.
How can chiropractic care help you?
The office sees patients with complaints from neck pain to sciatica as well as many patients who choose chiropractic care as a method of wellness and preventative care to optimize the overall function of their bodies. We care for patients of all ages and levels of wellness and treat each of our patients like family. It's our desire to restore them to optimal wellness.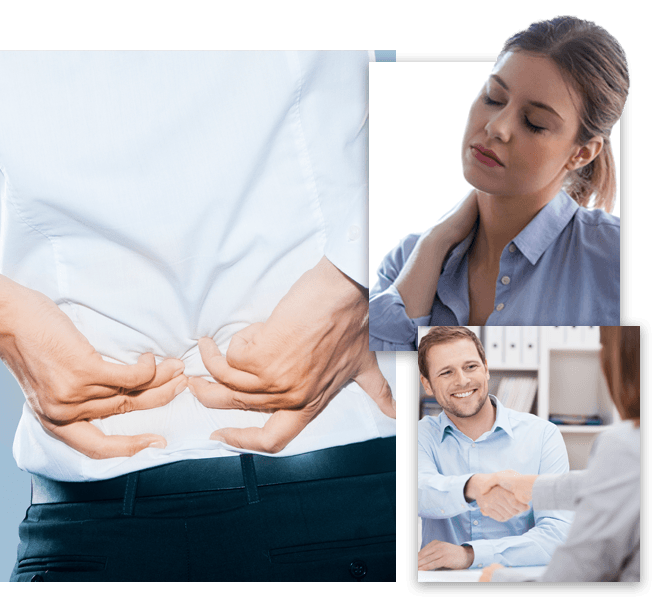 Mission Statement
Our mission is to create a better world through chiropractic by helping one individual at a time - setting their innate free for a better chance of health, happiness, and inner peace.
---
Our Vision For The Future
Our vision for the future is for chiropractic to be a lifestyle that each individual accepts and lives by. We envision a world free of sickness and disease. This can happen by affecting the lives of each newborn through chiropractic and continuing on throughout their lifetime. Our vision is to know that chiropractic is the choice of healthcare.
What kind of training does a chiropractor have?
Chiropractic doctors go through a minimum of four years of schooling at a chiropractic college, generally preceded by an undergraduate degree in the basic sciences or several years of experience in a prior relevant health care field.
Students of chiropractic care must spend a minimum of at least 4,200 hours with their teacher, and a minimum of 1,000 hours of fully supervised clinical training with an instructor as they learn the appropriate diagnosis and treatment techniques to help heal your body and restore it to its natural, fully functioning state.
At Innate Concepts Chiropractic, our chiropractic team is ready to meet with you to discuss your needs. We will help to design a program that is right for you. We look forward to meeting you.