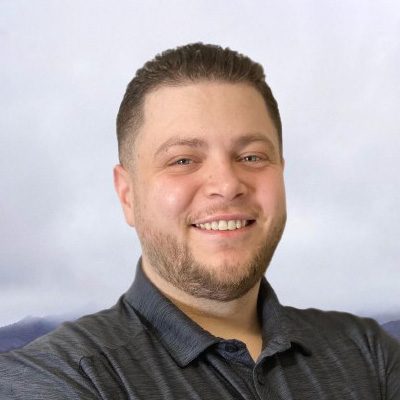 Chiropractor
Zaid Rafati D.C.
Dr. Zaid Rafati achieved his Doctorate of Chiropractic from Life University College of Chiropractic in Marietta, Georgia. His focus of study included spinal wellness, posture correction, and sports health.
Dr. Zaid is highly trained in the diagnosis and treatment of the musculoskeletal and nervous systems, which includes skeletal and soft tissue injuries and abnormalities of the spine and extremities. He has extensive knowledge caring for patients who suffer from neck and/or back pain, which can occur from a wide range of causes from the common cold to automobile accidents to sports injuries to everyday aches and pains. He also has extensive knowledge in the treatment of pain in the extremities.
Dr. Zaid's objective with every patient is to get them back to optimum health and wellness. Dr. Zaid strongly emphasizes on locating and correcting spinal misalignments/subluxations that cause pain in the neck and/or back using a variety of adjusting techniques including Diversified, Thompson, Gonstead, Extremity Adjusting, and Flexion-Distraction. He also uses manual decompression, neuromuscular re-education, myofascial release, and physical rehabilitation to relieve patients of pain. Dr. Zaid encompasses all these along with patient education in all his treatment programs to ensure a return to optimal health and wellness and maintaining the patient's health and wellbeing.
Dr. Zaid has treated and helped a variety population of patients including children, adults, pregnant mothers, athletes, and many more. He truly believes that anyone with a spine can and will benefit from chiropractic care. As he always says, "health comes from within the spine."
Dr. Zaid is an avid Chicago Bears fan, and when he isn't in the office treating patients, he is spending time with his wife, son, his family, and watching sports, especially the Chicago Bears.
Office Manager
HANNAH MERRILL
Hannah is a graduate of Christian Life College in Mt Prospect, IL. She graduated in May 2021. Hannah lives in Mt Prospect with her husband, Luke, and she spends most of her spare time knitting and volunteering in many departments at Christian Life Church. Hannah first started at Innate Concepts as a patient dealing with migraine, and now understands the benefits of chiropractic as a lifestyle.
Patient Care Manager
Rose Larue
Rose graduated from the University of Arizona in 2020 with her B.S. in Psychology and Neuroscience. She started working in the chiropractic field when she was 16 years old. Rose quickly learned the lifelong benefits of chiropractic and is grateful that she's still growing within the field. Her interests include neurodevelopmental and neurodegenerative research, music festivals, and spending time with her friends.
OFFICE HOURS
---
Monday
9am to 1pm & 3pm to 6pm
---
Tuesday
3pm to 6pm
---
Wednesday
9am to 1pm & 3pm to 6pm
---
Thursday
9am to 1pm & 3pm to 6pm
---
Friday To Sunday
Closed